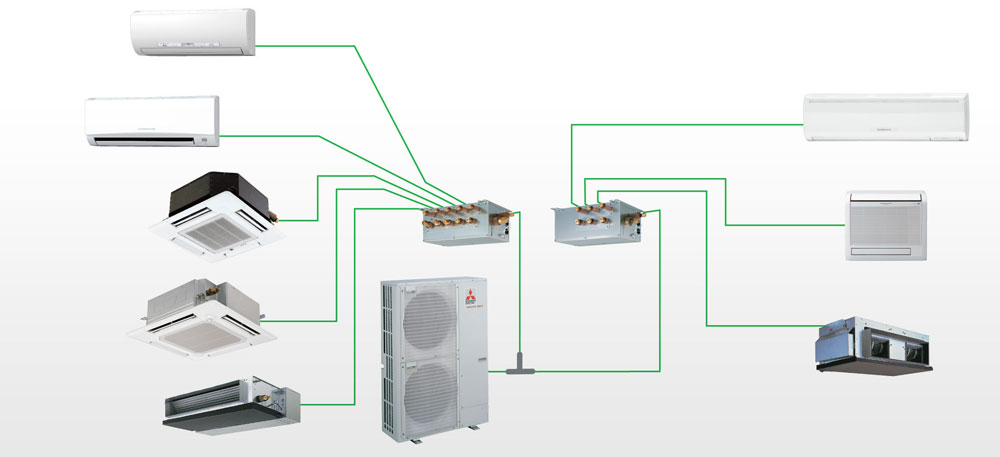 Multi System Air Conditioning
A multi system air conditioning comprises of one outdoor unit which can be connected to a wide variety of indoor units, including wall mounted, floor/ceiling console, cassette and ducted types. They are ideal for air conditioning smaller domestic properties, and are an ideal solution where there is little or no ceiling space available.
For further information about our air conditioning products and installation services contact us today on 02 8544 0272.

The benefits of the multi system air conditioning are:
Each indoor unit can be operated independently.
Only one condenser is needed, optimising outdoor space.
Lower running costs due to the single compressor.
Effective solution where little or no ceiling space is available.
Multi system air conditioning available in both standard or inverter technology.