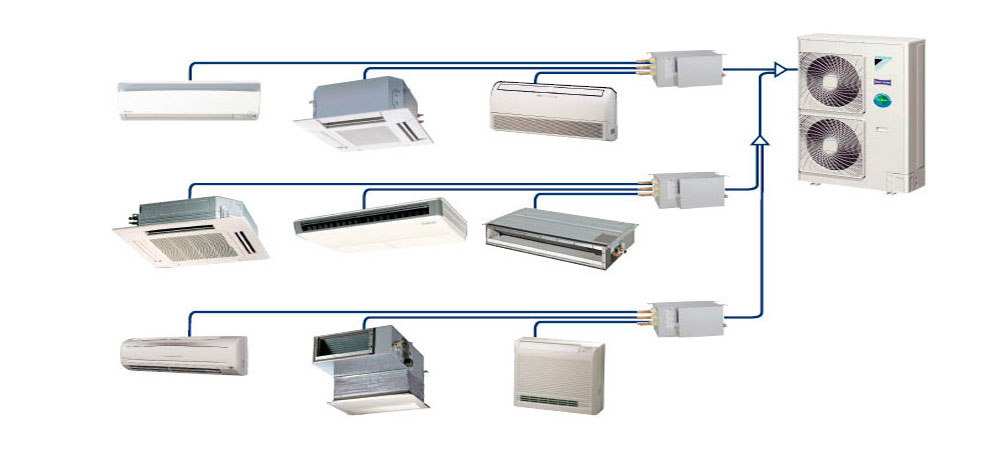 Multi VRF/VRV Air Conditioning
(Variable Refrigerant Flow / Variable Refrigerant Volume)
Similar to a multi system air conditioning, the VRF/VRV system comprises of one outdoor unit, which can be connected to a wide variety/multiple indoor units. The VRF system however, can accommodate a large number of indoor units, up to 150, and are therefore ideal for larger homes and commercial properties.
Each room is individually controlled, offering a more economical and energy efficient air conditioning solution.
For further information about our air conditioning products and installation services contact us today on 02 8544 0272.
Benefits of the VRF/VRV Air Conditioning systems are:
Each indoor unit can be operated independently.
Energy efficient and therefore more economical to run
Efficient space utilisation of air conditioning equipment
Adapts easily to any floor plan due to the wide variety of indoor and outdoor units. The length of refrigerant piping places very few restrictions on design, thus allowing for greater flexibility in planning.
Central Control System – products available ranging from basic to highly advanced functionality, which are easy to operate and control.
Low operating sound.