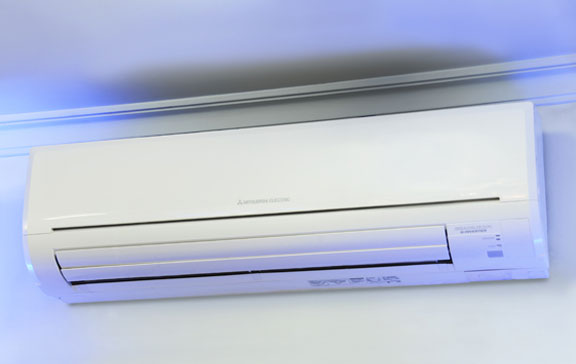 Split System Air Conditioning
Split system air conditioners are ideal for air conditioning single rooms. These wall mounted systems are stylish and slim, and designed to complement a room's interior.
A split system air conditioner comprises of two units; the evaporative indoor unit and the outdoor condensing unit. The term 'split' refers to the fact that the two units are separated. This allows the condensing unit to be located virtually anywhere outside.
Wall Mounted Split Systems air conditioners offer many advantages - they're easy to install, easy to operate, quiet, cost effective, and make it possible to quickly and easily adjust the comfort level of your room.
Split systems air conditioners are available in both standard or inverter technology.
For further information about our air conditioning products and installation services contact us today on 02 8544 0272.